SKATE SHARPENING SERVICE
Our skilful technicians will sharpen Hockey Skates, Speed Skates recreational skates. We also do repairs, blade fitting and services. We fit frames for inline skates, new holders for hockey skates, new runners for any skates. We repair eyelets, punch out skates, heat moulding and much more.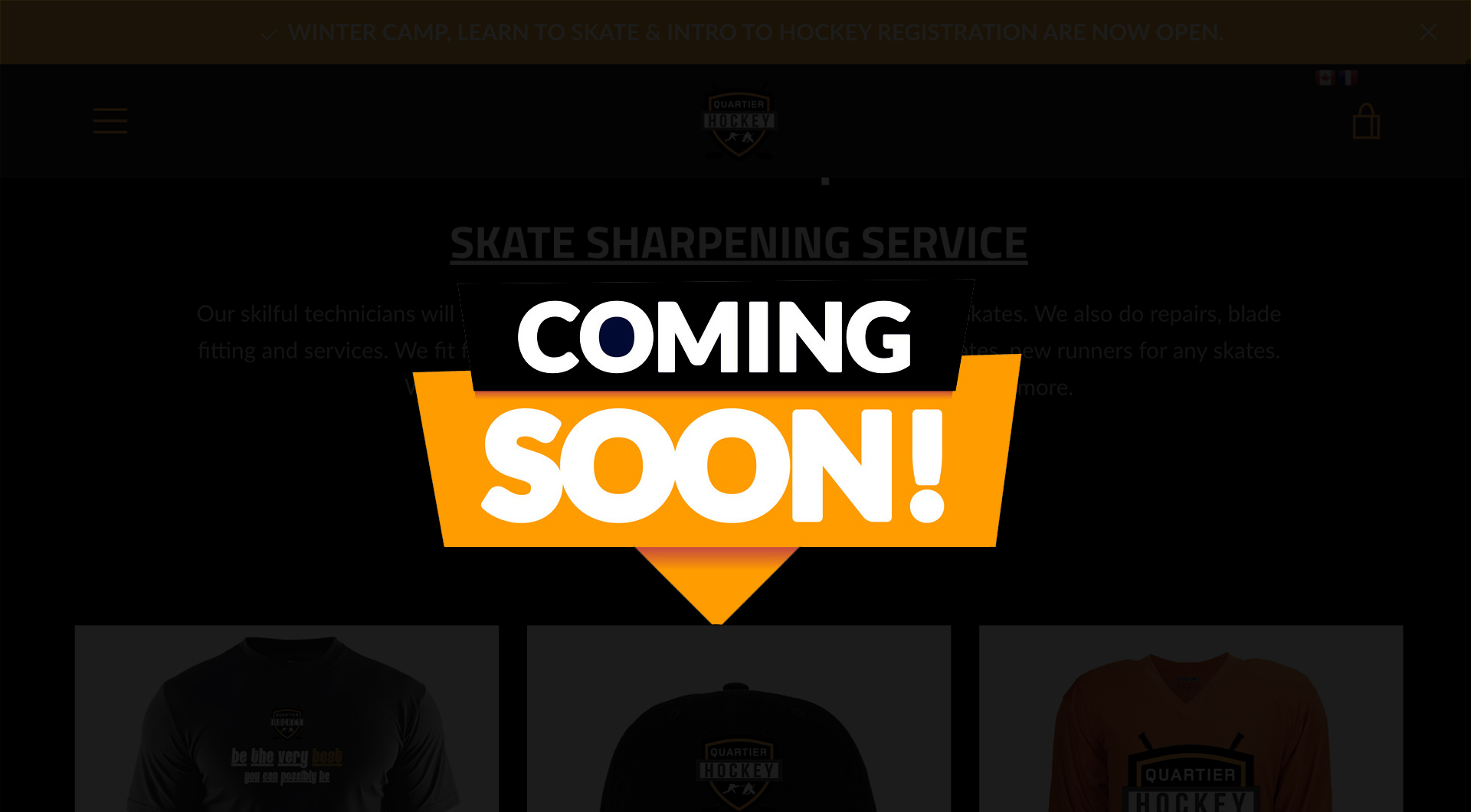 Quartier Hockey Merch Coming Soon
TRAIN TO BE THE DIFFERENCE
QUARTIER COACH CAP
Be The Best You Can Possibly Be
We are building something nice. Come back and check us out.
Quartier Hockey Merch & More...