QUARTIER TRAINERS
For all group lesson inquires such as registration, dates, times, cost please go to our contact us page and send us your question.
BLACKOUT CLINICS **please note that when you register on our site we rate the player based off the information you have provided us.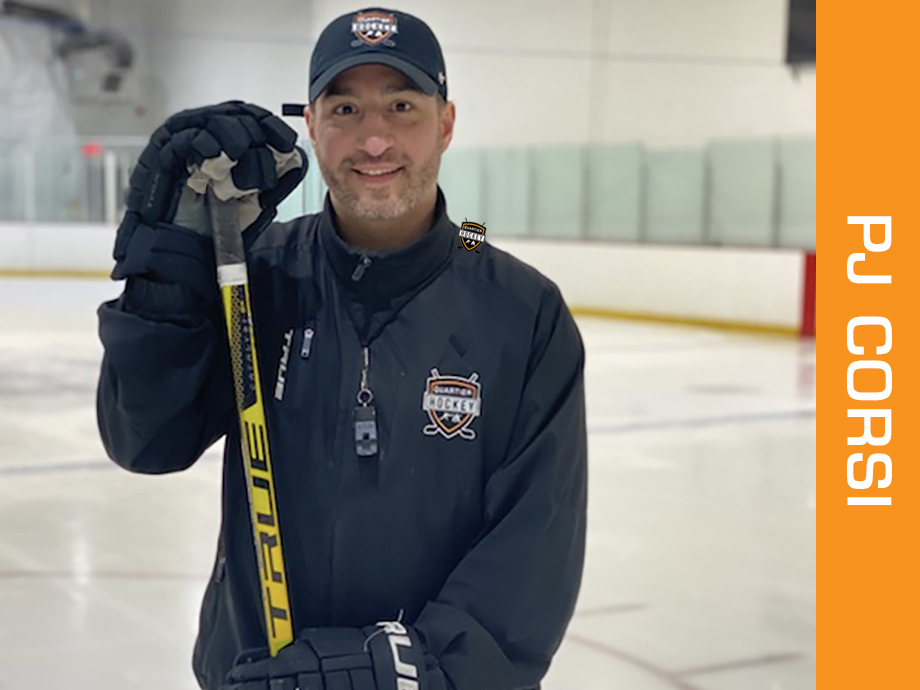 Co-Founder & Development coach
PJ Corsi brings a competitive edge to every session and will demand that the athlete gives their absolute best.
PJ specializes in instructing situational based drills in order to better develop the player's Hockey IQ. PJ also specializes in defense training ensuring that the player is capable of playing a 200 foot game. PJ's coaching experience includes coaching at the Midget AAA level with the Laval-Montreal.
PJ played nine seasons of professional hockey which included stints in the ECHL,CHL, LNAH, as well as one season with the Concordia in the CIS, and four seasons in the QMJHL with both Val D'Or and Halifax.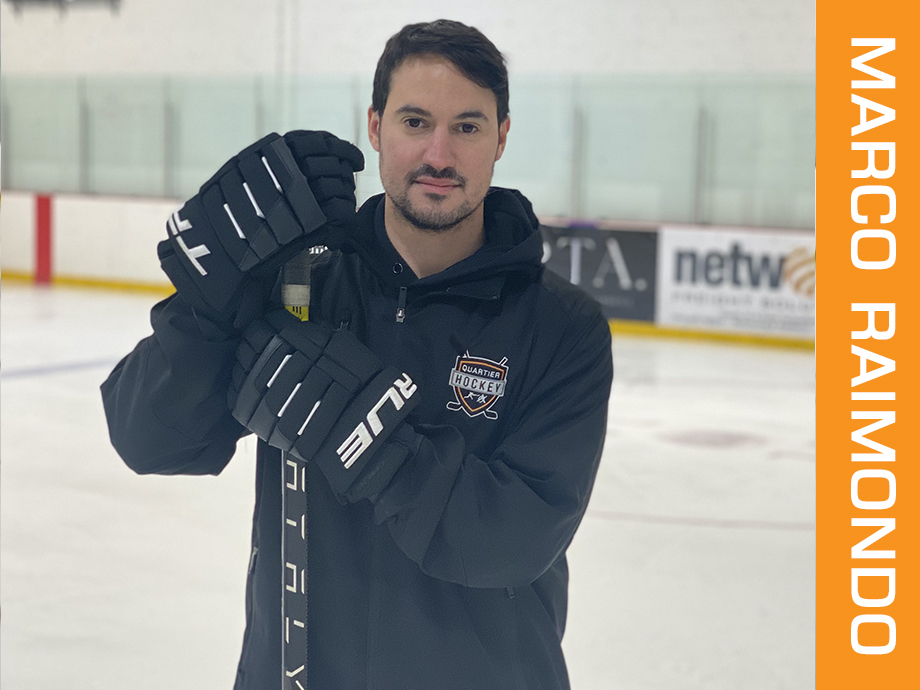 Co-founder & Goaltending Coach at Quartier Hockey
Marco Raimondo has 14 years of goalie coaching experience. Marco currently serves as McGill University's and Volts College Bourget U18 & U17. Other Goalie Coaching experiences include: QMJHL (President's Cup and Memorial Cup experience), Midget AAA, and Jr AAA.
The list of students who currently work with Marco who have graduated to the Professional, QMJHL and NCAA ranks are: Anthony Morrone, Devon Levi (Team Canada World Jr. experience), Alexis Gravel, Bryan Landsberger, Thomas Gale, Yaniv Perets, Andrew Farrier, Fabio Iacobo, Brady James, Nicolas Ruccia, Olivier Ciarlo and Mathis Rousseau to name a few with nearly thirty more goaltenders who are currently either in Midget AAA, Prep. Schools and Jr. A across North America.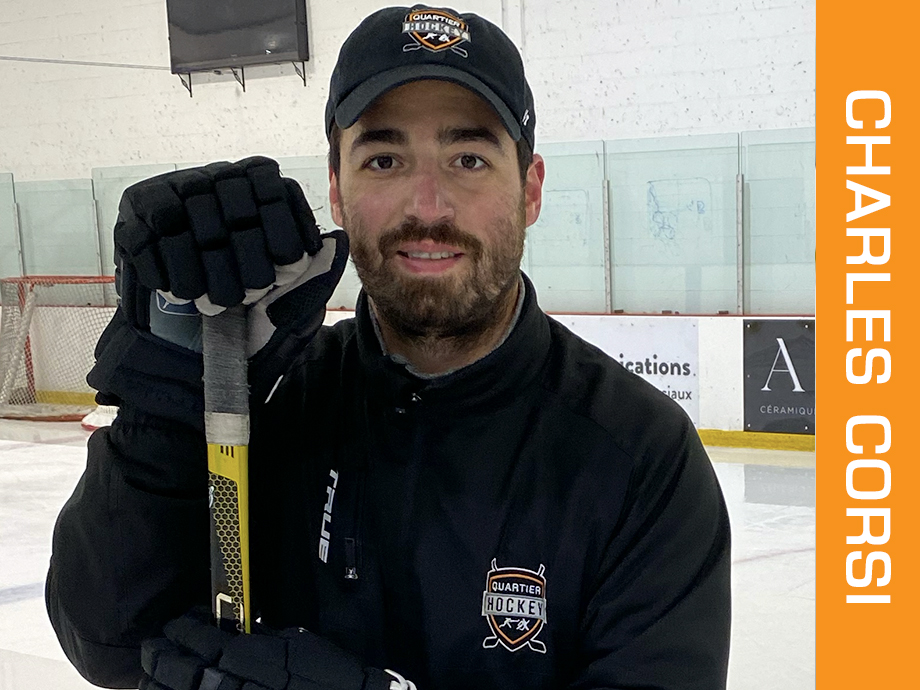 Co-founder & Goaltending Coach at Quartier Hockey
Charles Corsi is a former professional goalie that developed with the Vikings des Laurentides Midget AAA program. Although drafted by Val D'Or in the QMJHL, he chose to continue his career at Westminster Prep School and Dartmouth College at the NCAA Div. 1 level. Charles played 7 years of professional hockey including stints overseas in the Italian Serie A and LNAH, while simultaneously completing his degree in Civil Engineering. In parallel with his playing career, Charles has been coaching for numerous years by verbalizing and demonstrating techniques with the mindset of finding new ways to perfect his own game. Charles emphasizes situational awareness and proper decision making in training to give his goaltenders the competitive edge to succeed in games.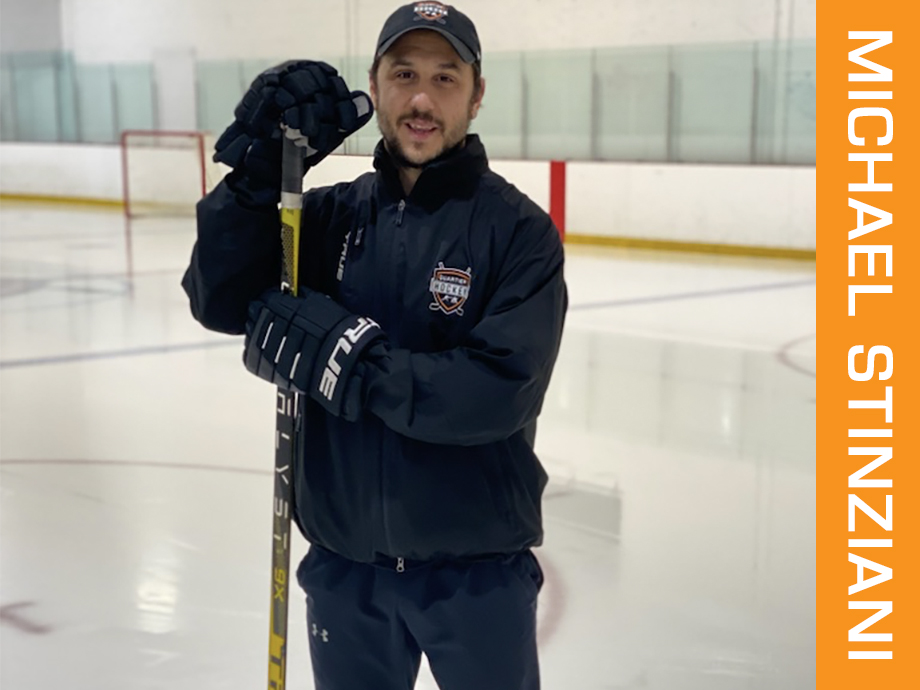 Professional Hockey Skills Specialist and Advisor
Michael Stinziani is one of the most explosive trainers available. He is dynamic and involved in every stride the athlete takes. Mike is always enthusiatic and has an excellent repore with each and every single player. After one practice you will certainly want more.
Mike is currently the assistant coordinator and Head Coach for Ecole Des Sources in M18 AAA.
Michael is a former professional who played for Quad City in the CHL, CIS for the Concordia Stingers and 5 years in the QMJHL for Cape Breton, Chicoutimi, P.E.I and a Presidents Cup Champion with Gatineau.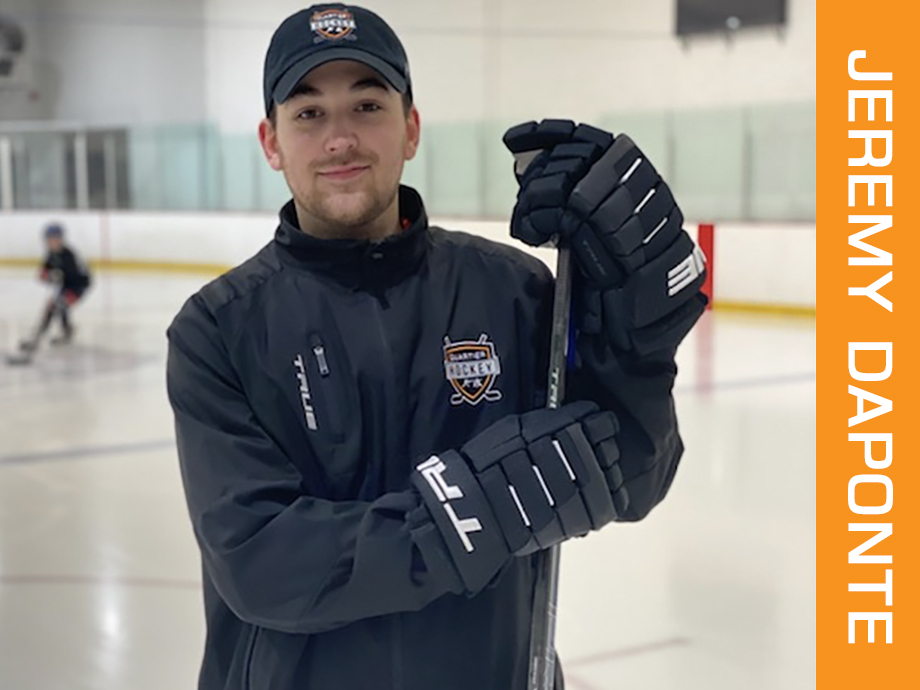 Lead Trainer & stick handling specialist
Jeremy has been a skills trainer for 6 years. Jeremy currently serves as a coach with the Kuper Academy Kodiaks and has experience as Technical Director with Laval Express Hockey Association. Jeremy's specialties include individual skills development which include stickhandling, shooting and passing.
Jeremy's passion for hockey and coaching is infectious. His coaching philosophy is to create a positive, high-paced & fun environment.
Jeremy's playing experience includes 4 years of Jr. Hockey in Ontario.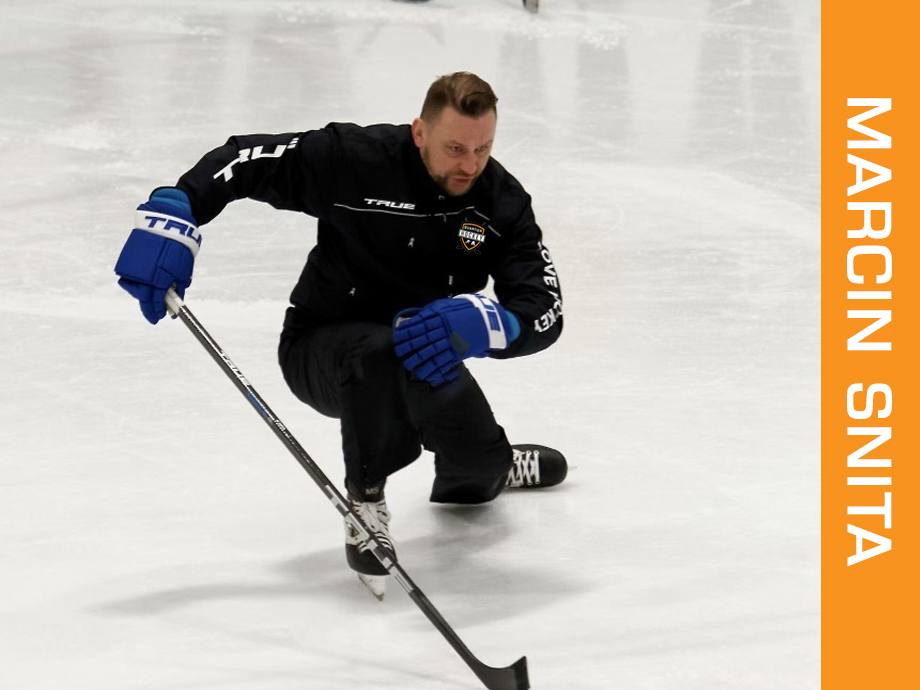 Professional Hockey Skills Specialist
Marcin has been in the Hockey Skill Development industry for over 20+ years having trained respectable players from the NHL,AHL, Top European leagues and future prospects. We are extremely proud to have him on our team. Marcin uses innovative training methods and unprecedented muscle memory development drill to get the most out of every session. This unique mixture helps players to make split second decisions on the ice with confidence by anticipating the game.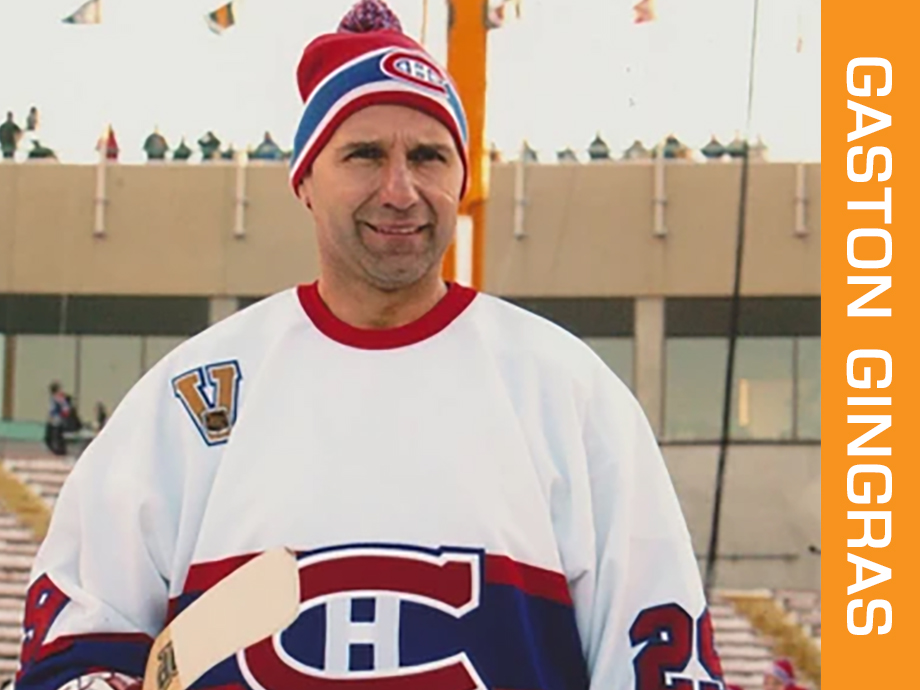 Senior Trainer & Passing/Shooting Specialist
Gaston Gingras former Stanley Cup Champion with the Montreal Canadiens brings a wealth of experience as he is dedicated to teaching the game to any and all who are willing to learn!
Gaston specializes in teaching players how to deliver and receive good passes in motion. Gaston has a broad spectrum of coaching abilities as he can adjust the practice to ensure that each player gets the most out of the practice.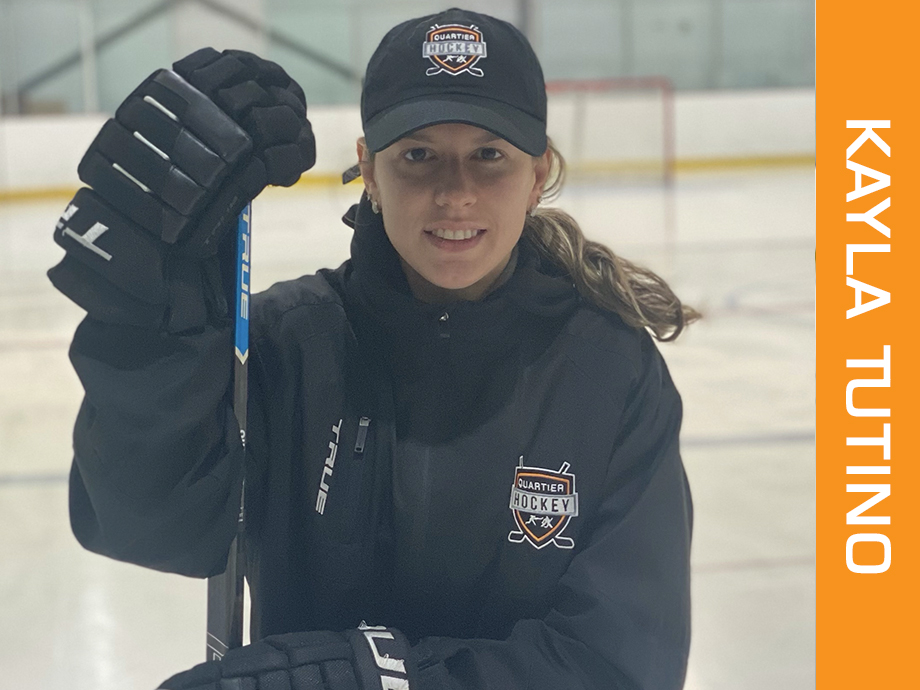 Stick Handling Specialist
Kayla Tutino is a former Professional women's hockey player for Les Canadiennes de Montréal and current Head Coach for the Dawson College Blues in the RSEQ women's DI league. Kayla implements the same competitive habits and knowledge from her career to her skill sessions at Quartier Hockey. Prior to her retirement, Kayla served as captain at Boston U in 2016, a member on Team Quebec's U18 Team in 2007 & 2008, Team Canada's U18 August series in 2009, and a part of Team Canada's U22 development program.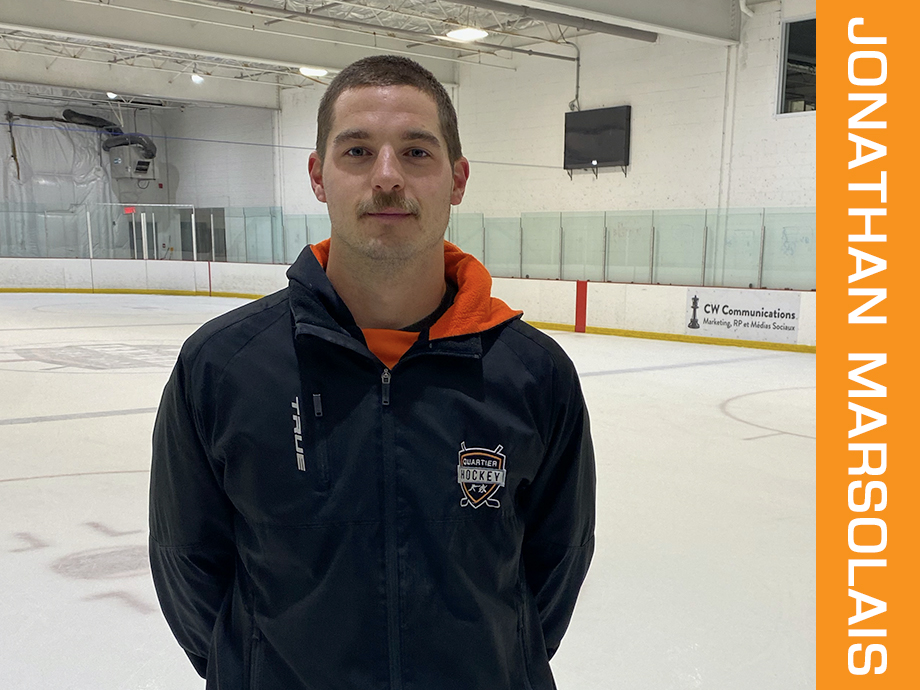 Shooting Specialist
Jonathan is currently employed by the Bourget College Voltigeurs, serving as their Head Coach for M15 level, and as an assistant in M18 and M13. He is also the head off-ice trainer for the entire hockey program.
Jonathan runs an intense practice making sure that the player is focused and disciplined. Jonathan's drills force players to read and react to situations, which helps them be better prepared for a game's unpredictable nature.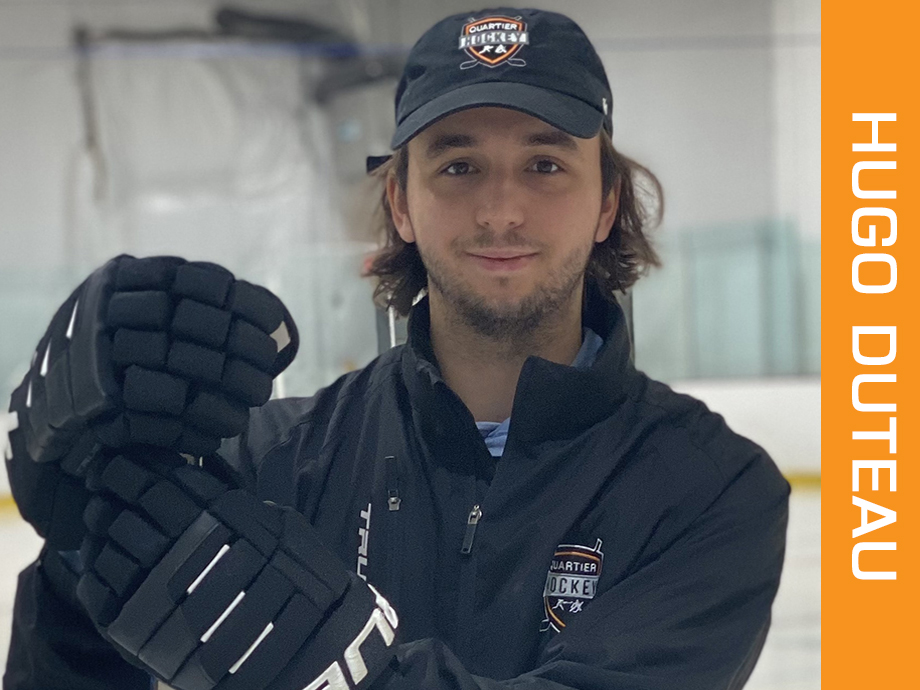 Goalie Trainer
Hugo is the current goalie coordinator and assistant coach for Des Sources High School, Goalie coach Lac-St-Louis Tigers and Silver Lions in Midget Espoir, and Goalie coordinator for Pierrefonds Hockey structure. Hugo currently studies psychology and leads with the idea of maximizing the goaltender's potential by having the right mindset in order to be confident and consistent. From the physical aspect Hugo works on tracking, postwork, making smart reads and mobility while keeping the body under control. In terms of playing experience, Hugo has 3 years in Junior AAA for Granby, Chambly and Valleyfield (2016 to 2019).
​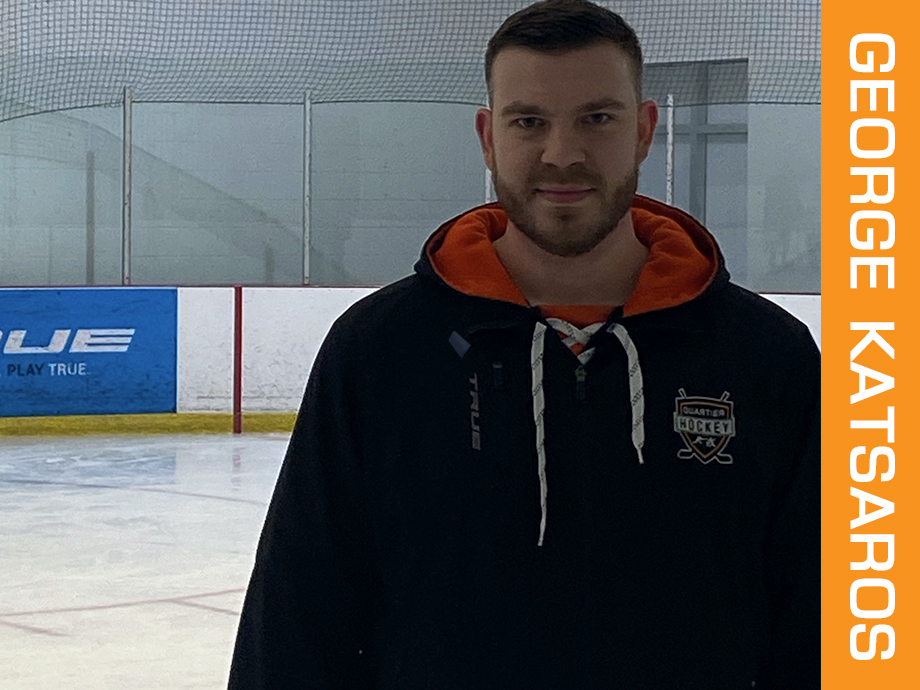 Goalie Trainer
With eight years of goalie coaching experience under his belt, George Katsaros is patient and has a meticulous approach to the goalie placing emphasis on building proper fundamentals of good skating, solid positioning and tracking the puck. George is currently the goalie coach for Dawson College and College Bourget at the 13-M15-M18 level playing a great role in their success. George has a very positive approach ensuring that each kid leaves in a positive and happy mindset.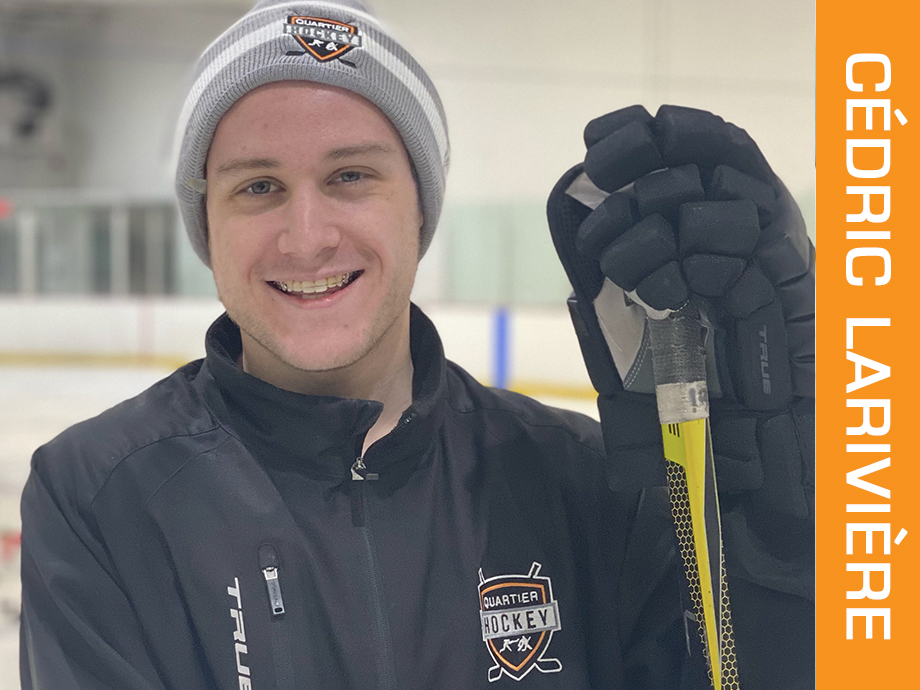 Goalie Trainer
Current Goalie Coach in Jr. AAA with Montreal-Est, Cédric has five years of goalie coaching experience and brings a very passionate approach to the position each and every single time he hits the ice. Cédric specializes in teaching the goalie proper decision making and how to anticipate the play. He also loves to teach blade reading on rushes and shots from high chance scoring areas. Cédric approach is one that is based off a partnership with the goalie, working with the strength they already have and proposing multiple ideas to fit the best techniques/ game plan to the type of goalie they are.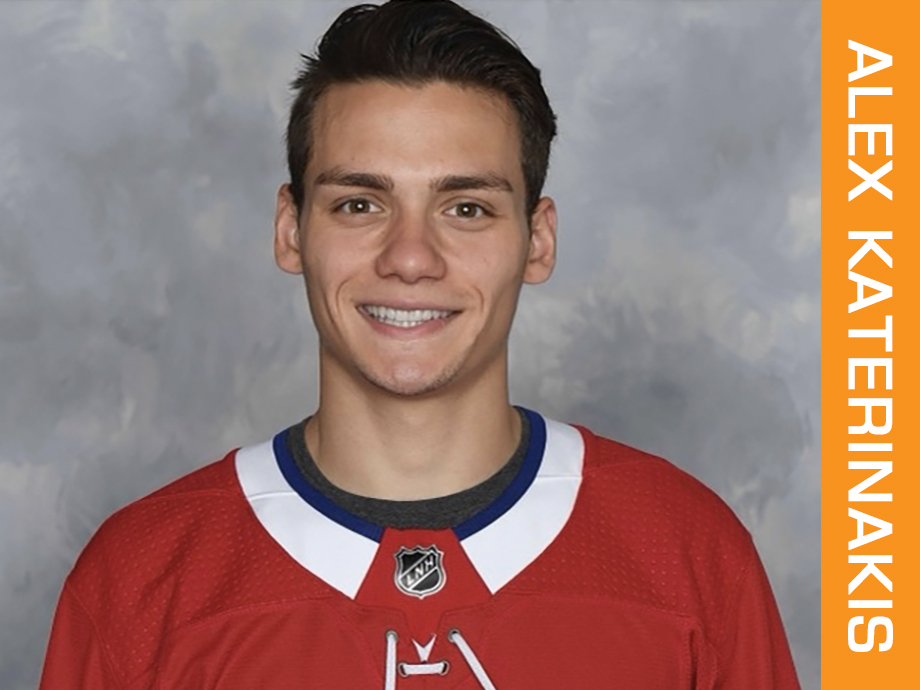 Skills Specialist
Newly added trainer Alex Katerinakis has quickly become a favourite at Quartier Hockey with his attention to detail and excellent communication skills.
Alex currently plays for the Concordia Stingers after a stint in the ECHL and 5 years of QMJHL experience with Blainville Boisbriand. In 2018, Alex was invited to the Montreal Canadiens camp. Alex's wealth of experience plays a huge role into his success as a trainer.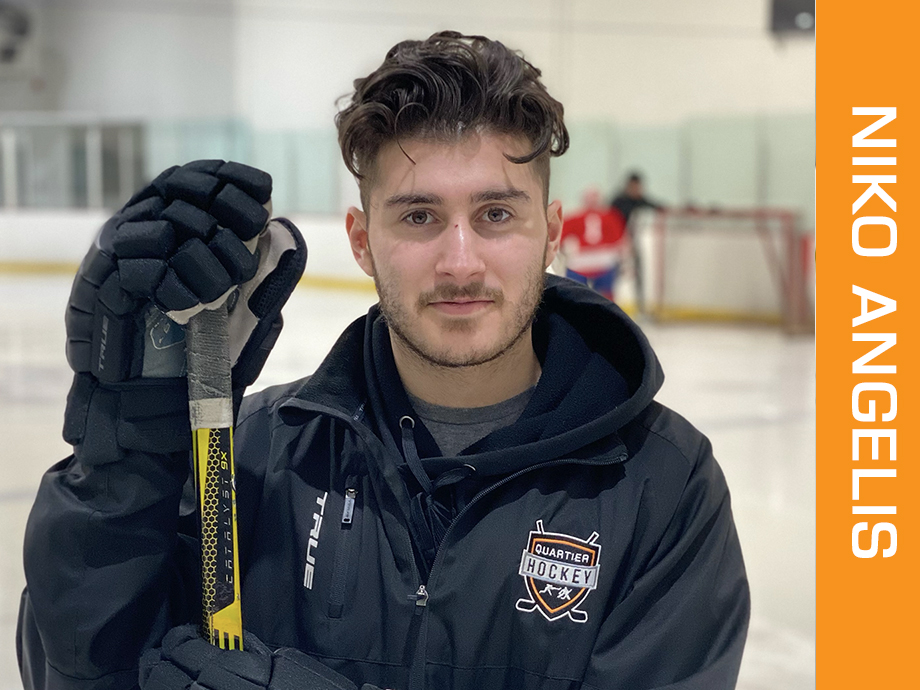 Skills Specialist
Niko Angelis is a new addition to our team. After graduating from Selwyn House School in 2017, he pursued his playing career at Middlesex School in Concord, Massachusetts and then played a year of juniors with the Boston Jr. Bandits.
Niko specializes in helping players manage time and space in the tight areas of the ice. Through working on heads-up stick handling and explosivity, he aims to help players maintain great control of the puck while moving through and around the well-defended areas of the ice at high speed.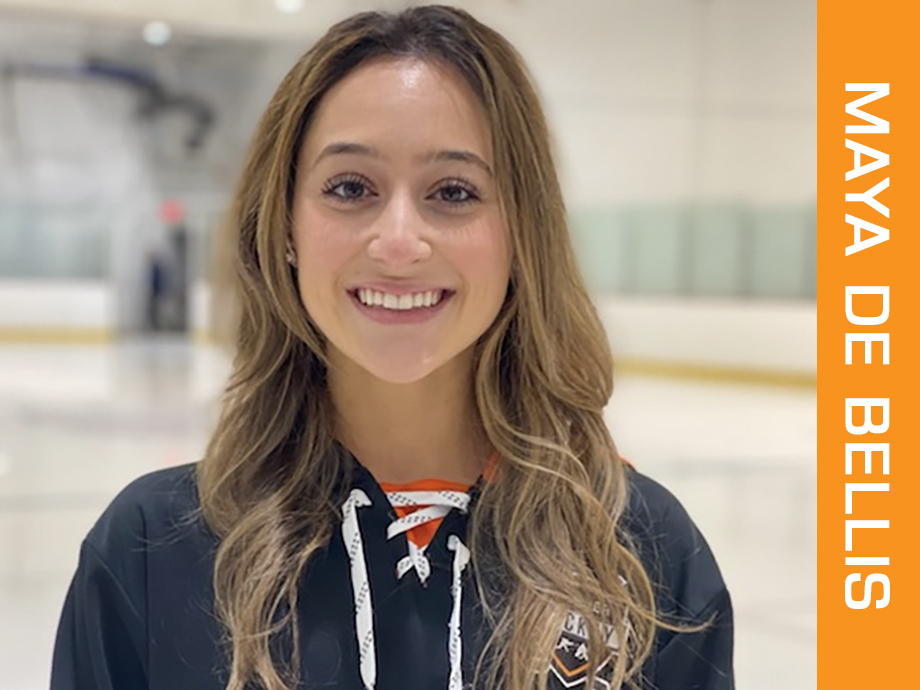 Lead Instructor (Learn to Skate)
Maya De Bellis is the lead instructor for the Learn to Skate Program. With a passion for skating and her love of working with children, she has made it into a career. She is a CanSkate qualified coach through Skate Canada and has a DEC in Early Childhood Education. Her goal on the ice is to teach children how to skate all while having fun. Her weekly session include creative games, fun circuits and new challenges hoping the children leave the ice with a big smile!